A commission is a body provided for by the Unicameral Board (elders and trustees) of the church to oversee a particular part of the church's life and ministry. Each commission has the authority to carry out the goals established by the Unicameral Board, and regularly reports its decisions and actions to that board. Members who are interested in joining a commission should contact the appropriate commission chair.
Click here for list of current chairs
Christian Education Commission
Is responsible for all educational ministries of the church including (but not limited to) Sunday School, Confirmation Class, Adult Education, Spiritual Formation, First Friday Club, Junior Club, Vacation Bible School (VBS), Presbyterian Young Women, Puppet Ministry, Library Resources, and Community Nursery School (CNS).
Congregational Life Commission
Provides a warm environment welcoming all to our church. The Committees reporting to the Congregational Life Commission are:
Membership Committee
Events and Fellowship Committee
Health and Wellness Committee
Presbyterian Women
Finance Commission
Coordinates the annual budget for the church, monitors monthly expenses and makes recommendations to the session about the finances of the church. The Committees reporting to the commission are:
Technology Committee
Buildings and Grounds Committee
Insurance Committee
Investment and Endowment Committee
Memorial Gifts/Cemetery Committee
Technology Committee
Stewardship
Is charged with the ongoing understanding and development of the church's Stewardship program to:
Develop and conduct a yearly campaign to solicit member's pledges for the church budget.
Clarify the reasons for the congregation's understanding and assistance in supporting the general budget and mission.
Develop a planned giving program to support the Investment and Endowment Fund.
Work with the Finance Commission and other commissions to interpret the annual budget for the congregation.
Personnel Commission
Provides the orderly, focused and considerate means for the session to build a healthful work environment for its employees. The commission shall comply with equal employment opportunity, fair employment practices, personnel policies, and shall provide an annual review of the adequacy of the compensation for all church staff employees including clergy.
Worship & Music Commission
Opens the sacred celebration of God and God's creation in diverse ways through worship, the arts and celebration with our greater Metuchen/Edison community. The commission encourages creative worship expression including theater, puppetry, dance, and song along with the Word preached and sacraments celebrated in our sanctuary. The commission also develops opportunities to interact with our community by inviting local residents to public concerts, visual art displays, poetry readings, story-telling programs, puppet ministry, and fellowship opportunities, as well as providing a presence at community events that connect with our church mission and vision. The commission seeks to promote the spiritual development of all our members and community. The Committees of this commission are:
Indonesian Fellowship
Music and Arts Committee
Sanctuary and Sacraments Committee
Youth Commission
Is charged with developing and leading programs that are grounded in our beliefs and that engage our church and community's youth and young adults in activities to build relationships, connect youth to our congregation, develop a sense of community, inspire volunteerism, and train our future leaders. This commission is responsible for the Youth Group, Young Adult Fellowship, 30 Hour Famine, Habitat for Humanity, Scouts, and Triennium. The Committees of this commission are:
Wednesday Night Youth Fellowship
Youth Mission Trip
30 Hour Famine
Scouts
Mission & Outreach Commission
Are responsible for embracing Christ's love and inspiration for their outreach through local, national and global ministries with mission programs and supervised projects. Furthermore, it disperses a benevolent budget to achieve this. It reflects our Christian commitment to society as stated in our Church mission statement.

This Commission selects members from our diverse congregation. It brings to life Christ's message of "love thy neighbor'. This is achieved with service activities, food collections and distribution, financial support for local, national and international charities, as well as projects sponsored by our own denomination. We provide hands-on management with our volunteer base for local mission activities. Support for this mission activity is provided by our congregational giving to special offerings such as One Great Hour of Sharing and the Peacemaking Offering. Committees reporting to the commission are:
Food Pantry & Local Mission Committee
Benevolent Grants Committee
International Peace and Social Justice Committee
Missions We Support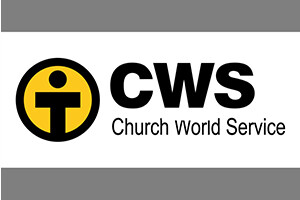 Church World Service is a faith-based organization transforming communities around the globe through just and sustainable responses to hunger, poverty, displacement, and disaster.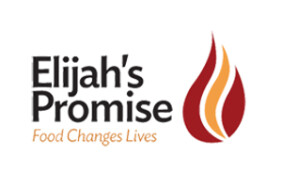 Elijah's Promise harnesses the power of food to break the cycle of poverty to alleviate hunger and change lives.

The mission of the Elizabethport Presbyterian Center is to be a witness to the caring concern of Christ by providing social services, childcare, youth programs, educational support, and ethical and spiritual guidance to meet the needs of the Elizabethport community.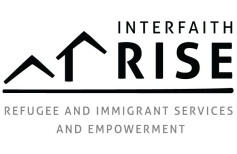 Interfaith-RISE (Refugee and Immigrant Services & Empowerment) is a multi-faith, multi-congregational, multi-racial organization committed to welcoming the stranger in central New Jersey.
Interfaith-RISE is an official affiliate site of the US Committee for Refugees & Immigrants. We are committed to resettling refugees in central NJ, assisting asylum seekers before and after release from Elizabeth Detention Center, and supporting local faith and civic groups as they advocate for and work with refugees in their communities. Interfaith-RISE assists with housing, ESL, social services, education, medical assistance, mental health services, transportation, and supportive community integration as families and individuals journey towards self-sufficiency and independence. Interfaith-RISE is a program of the Reformed Church of Highland Park Affordable Housing Corporation, a non-profit organization that provides supportive housing to low-income individuals with special needs.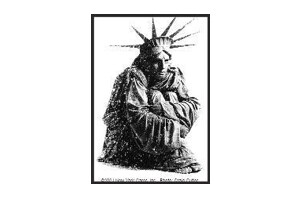 The Jersey Cares Coat Drive mobilizes the collection and distribution of thousands of "gently used" winter coats to men, women, children, and infants in need. In 2016, Jersey Cares collected and distributed more than 30,000 coats throughout the state of New Jersey. Companies, churches, police stations, schools, and other organizations collect coats throughout the drive and deliver them to a central location where volunteers then organize the donated coats, package them for pick-up, and distribute them to people in need.

Johnsonburg's mission is to provide a place apart where all people can experience God's love within a welcoming Christian community.

LUV is a Christian mission agency committed to prevent and combat human trafficking and all forms of modern–day oppression by educating and mobilizing the Body of Christ.

Presbyterian Disaster Assistance enables congregations and mission partners of the Presbyterian Church (U.S.A.) to witness to the healing love of Christ through caring for communities adversely affected by crises and catastrophic events.

The Presbyterian Mission Agency is the ministry and mission agency of the Presbyterian Church (U.S.A). Four ministry areas carry out their work: 1) Compassion, Peace and Justice; 2) Racial, Ethnic and Women's; 3) Theology, Formation and Evangelism and; 4) World.

Princeton Theological Seminary prepares women and men to serve Jesus Christ in ministries marked by faith, integrity, scholarship, competence, compassion, and joy, equipping them for leadership worldwide in congregations and the larger church, in classrooms, the academy and in the public arena.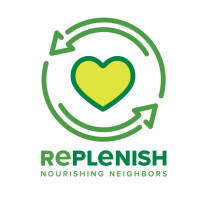 REPLENISH (formerly MCFOODS)
REPLENISH, formerly the Middlesex County Food Organization and Outreach Distribution Services (MCFOODS) was created in 1994 to help achieve food security and provide access to nutritionally adequate food and other basic necessities to all residents in Middlesex County. The program is operated by the Middlesex County Department of Community Services with support of the Board of County Commissioners. REPLENISH is also a collaboration of many partnerships working to end hunger. Local governments, nonprofit agencies, businesses, organizations, schools and houses of worship all work together through REPLENISH to help achieve our mission.
Restore Ministries Inc. is committed to nurturing urban youth by providing an environment that promotes the self-worth for their members. The adults at Restore seek to address the unique social, emotional, spiritual, intellectual, and physical needs of their youth. Restore works in partnership with the home and the community to give members the opportunity to develop their potential and become responsible contributing members of an ever-changing global society. They strive to instill the values of faith, citizenship and purpose in each member who commits themself to activate involvement with Restore staff and programs.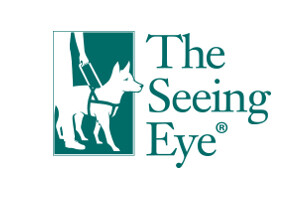 The Seeing Eye's mission is to enhance the independence, dignity, and self-confidence of people who are blind, through the use of specially trained Seeing Eye® dogs.

The Mission of Women Of Grace Widows' Fund is to alleviate the extreme poverty faced by widows in Malawi by providing funding to meet basic food, shelter, and safety needs, while creating opportunities and resources that enable and empower widows to establish their own self-sufficiency and independence, regardless of religious affiliation.
To become a widow in Malawi means to fall into extreme poverty. As in other areas of Africa, the family of the deceased husband forcibly, and sometimes violently, takes all possessions from the widow. Laws have been put in place to protect women from this ancient behavior but to date it is very difficult to enforce this in the rural areas.