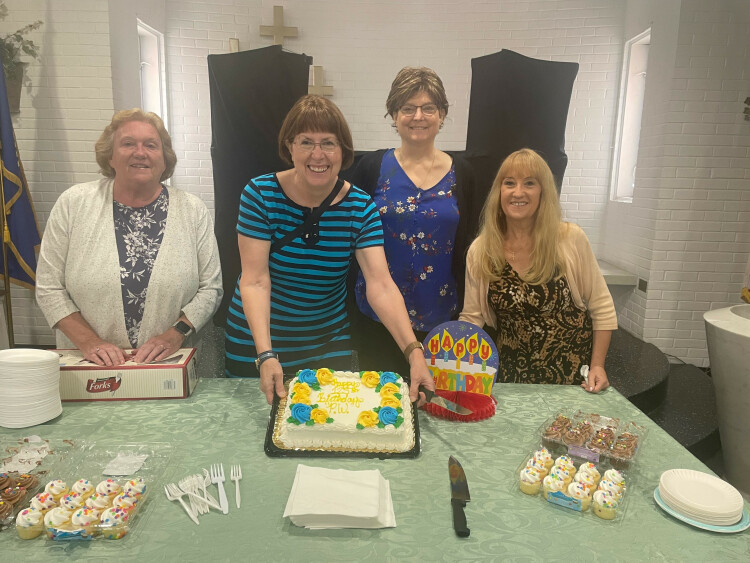 Happy PW's 125th!
(pictured from left to right, Doris Gulotta, Cindy O'Neill, Lori Kellner, Nancy Kipnis, and Deb Teall)
Presbyterian Women (PW) is a church-wide organization whose membership is open to all women of the Presbyterian Church (USA) who choose to participate in or be supportive of PW in any way. PW intentionally seeks membership for women of all racial and ethnic groups so that the organization reflects a vision of the whole church as a community of mutual interdependence in which diversity contributes to wholeness.
PW gives strong support to the mission of the Presbyterian Church (USA) and determines its own leadership program and budget.
Purpose of the Presbyterian Women
Forgiven and freed by God in Jesus Christ,
And empowered by the Holy Spirit, we commit ourselves
To nurture our faith through prayer and Bible Study,
To support the mission of the church worldwide,
To work for justice and peace,
To build an inclusive, caring community of women
That strengthens the Presbyterian Church (USA)
And witnesses to the promise of God's kingdom.
Activities for the Presbyterian Women
We have a number of activities throughout the year for mission, fellowship and service including:
Women's Bible Studies (click here for more information on Adult Bible Studies)
Rummage Sale (October 14 & 15, 2022) | Holly Fair (December 3, 2022)
Funeral Receptions
Sewing Bees for Community Projects
Moms on Monday (TBA)
Various Gatherings Involving the Community and Our Congregation
To learn more about our activities and missions and to become involved, please contact Deb Teall at . All are welcome!
Horizons Bible
Study Meets on the 1st Monday of the Month beginning October 3rd in the PW Lounge and over Zoom
"Celebrating Sabbath"
In the nine lessons of this Bible study - with passages from Genesis, Exodus, Deuteronomy, Isaiah, Matthew, Luke and Acts - we'll consider Sabbath
as a celebration, not a day of dreary formality
as God's intent for all of creation and that includes busy women too
as one day of the week, perhaps a Sunday
as a time to surrender unhealthy striving and frantic busyness, and instead trust God will provide
as a reminder that life is precious and working too much is against God's plans for our precious lives
as a day devoted to community and justice and not exclusively to self-care
Ultimately, Sabbath reminds us to honor God who honors us by giving us a day each week to reset our pace, our priorities, and our lives.
Zoom Link: Horizons Bible Study Zoom Link
Presbyterian Young Women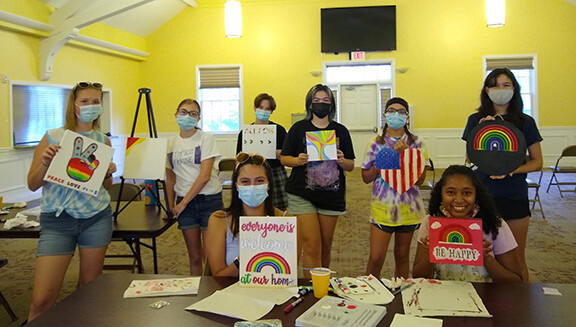 The Presbyterian Young Women meet for fellowship, fun, mission events and more at various times during the year. This group ranges in age from 14 to 18. Ideas for their meetings? Contact Nancy Leardi at or call (732) 491-2264.