There are many opportunities for people of all ages to have fellowship with one another in our church. Here are just some of the many activities available.
After-Worship Fellowship

We gather after worship for coffee, snacks, and conversation.
Book Club

The Book Club meets the fourth Sunday of the month at 11:00 a.m. All are welcome to join us! Check the Son-Day Paper for the meeting location or contact Mary Kay Dangremond at or (732) 310-8417.
Men's Breakfast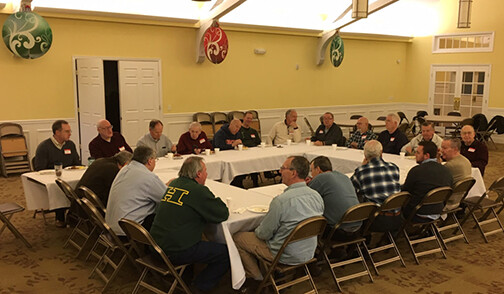 Join Rev. Garry for a delicious breakfast and great conversation.  Held on the third Wednesday of the month at 7:30 a.m. in the Social Center Dining Room. The gathering begins with a prayer, followed by breakfast and free-form discussion. Contact Rev. Fred Garry at , or (732) 491-2330.

Church Picnic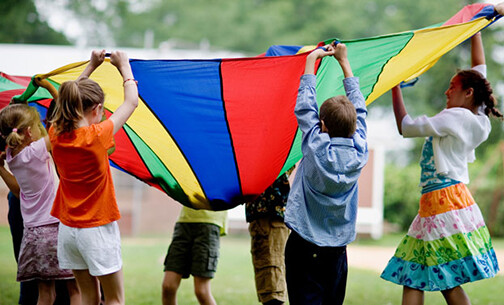 Our annual church picnic is an opportunity to celebrate the coming summer as a congregation. Contact

Presbyterian Women
The Presbyterian Women of our church participate in luncheon meetings, crafts, workshops, Bible study, rummage sales, fairs, and mission projects. Contact us at . Click here for more information: https://fpcweb.org/ministries/presbyterian-women/
Family Fellowship Events
We have family fellowship evenings throughout the year, including our Pumpkin Family Fellowship, Advent Workshop and more. Contact Nancy Leardi at , or (732) 491-2264.

Children's Fellowship Groups
Kids like fellowship too! Our First Tuesday Club for kids from four-year-olds to 2nd grade, and Junior Club for kids in grades 3rd to 6th meet every first and third Thursday of each month. Contact Nancy Leardi at , or (732) 491-2264.

Youth Groups
Youth Group is a Wednesday evening gathering of junior and senior high youth. Each of our Youth Groups is a wonderful time of fellowship, learning, recreation and service. Click here for more information: https://fpcweb.org/ministries/youth/